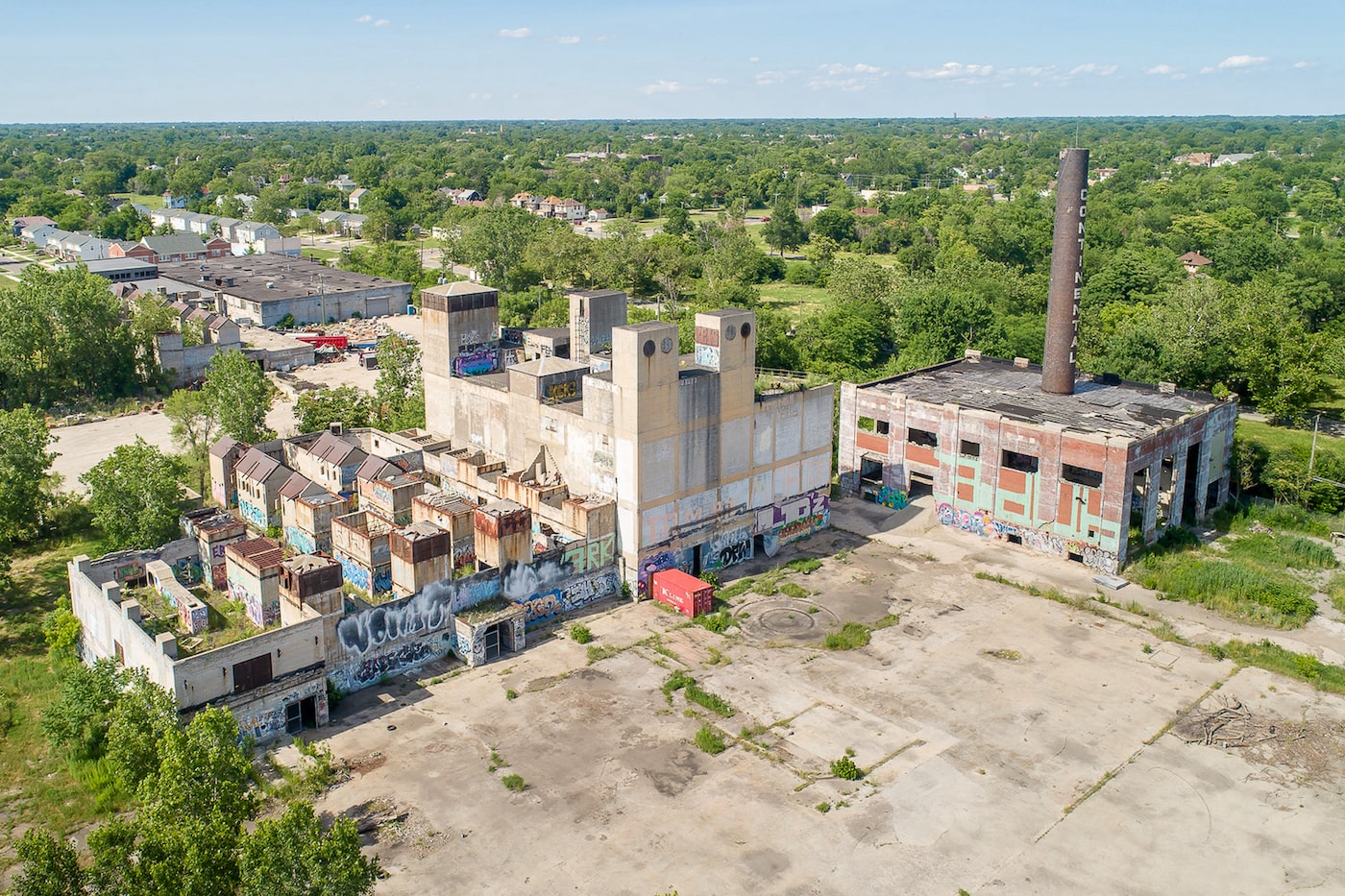 1610 Algonquin Street
Sold
Conner Creek
Sold for $817,000
Details
6.10 Acres | 50,000 Square Feet
Originally part of the Continental Motors factory, 1610 Algonquin includes two remaining buildings, both designed by esteemed Detroit architect Albert Kahn (in 1915, then later in 1937). One of the buildings served as the factory's power plant; the second was adapted for testing engines for tanks and planes during WWII.
This site benefits from its location, only minutes from the affluent Grosse Pointe suburbs and situated between the Chandler Park and Jefferson Chalmers neighborhoods in Detroit. It's also adjacent to the largest and most active Fiat/Chrysler plant in the World.
1610 Algonquin is a 6+ Acre property directly adjacent to the Fiat Chrysler plant that is currently undergoing a $4 billion expansion. The site is made up of a 50,000 +/- square-foot, three-story building and a 10,000 +/- square-foot, single-story building and sits on more than six acres of land. The existing buildings can be adapted for innovative uses or remain on site as physical monuments to the past and be developed around.
Features
Located in an Opportunity Zone
Albert Kahn Buildings
In a "Green Zone"
6 Miles from Downtown Detroit
Adjacent to the FCA Plant that employs over 5,000 people
Vincent Mazzola
313 704 2678
vincent@oconnordetroit.com