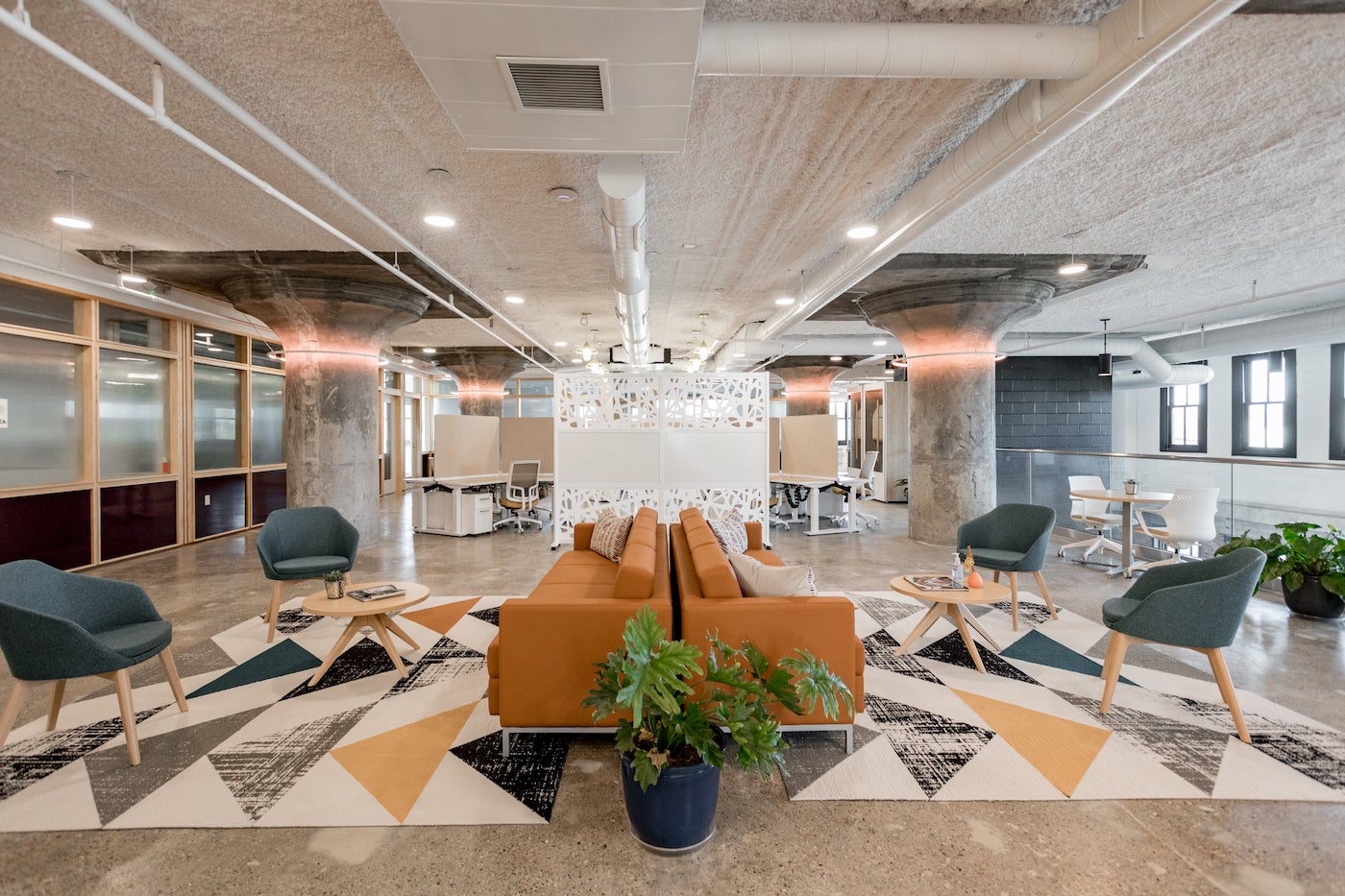 Chroma Coworking
Milwaukee Junction
Starting at $150 / month
Chroma Coworking propels creativity and productivity through inspired environments and state-of-the-art technology that support new workplace models, budding entrepreneurs, and those needing a home away from home.
Find your ideal space with a virtual membership starting at $50/month, a hot desk membership starting at $175/month, a dedicated desk membership starting at $300/month, or a private office membership starting at $650/month. Amenities include receptionist service, furnished offices, high-speed WiFi, meeting rooms, printing & coping, mail service, 24/7 access, and free coffee and tea.
Take inspiration from Chroma's spectacular views both inside and out. Floor-to-ceiling windows showcase 360-degree city views while exposed ceilings, brick walls, martini columns, and mezzanine add historic character and purpose.Located in the historic Milwaukee Junction neighborhood, Chroma is easy to access from major expressways, has abundant onsite parking, and is close to exceptional coffee shops, bars, and restaurants ranging from casual to fine dining.
Allison Dumas
313 816 1280
info@chromadetroit.city