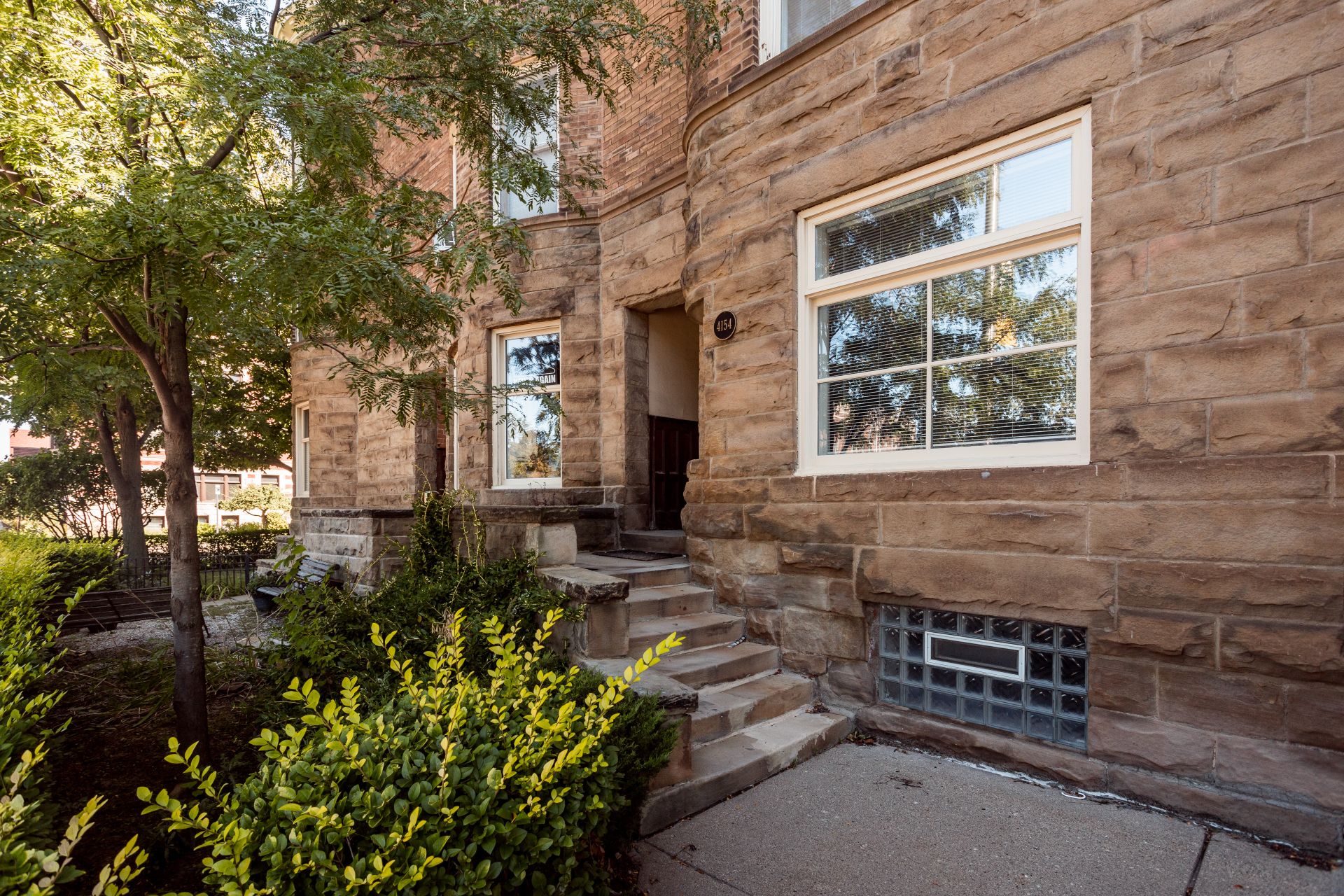 4154 Second Avenue, Unit 7
Midtown
$549,500
Details
3 Bedrooms
2.1 Baths
1,623 Square Feet
Built In 1950
Unparalleled contemporary design in a solid stone building from Detroit's Gilded Age. Stunning four-floor townhouse in the heart of Midtown Detroit with 2.5 baths and a private roof deck.
Uniting the three floors of this 1895 home are all-white walls, warm wood floors on 1st & 2nd levels, luxe recessed lighting & ceiling fans, unobtrusive AC units, pleasingly large windows, and an all-over chic, classic vibe. Its boldest design statements are the glazed-green brick fireplace on the open-plan main floor, a motif that repeats in the dark-green rectangular tile in the two luxurious modern full baths, each with contemporary fixtures and glass shower doors.
The second level has 2 bedrooms, full bath, & concealed washer-dryer. Third-floor suite–also with full bath–leads to private, open-air oasis, with new decking and adjustable shade system. Off-street parking but steps from Selden Standard, Mad Nice, Castalia, and many more jewels in Detroit's best-loved neighborhood.