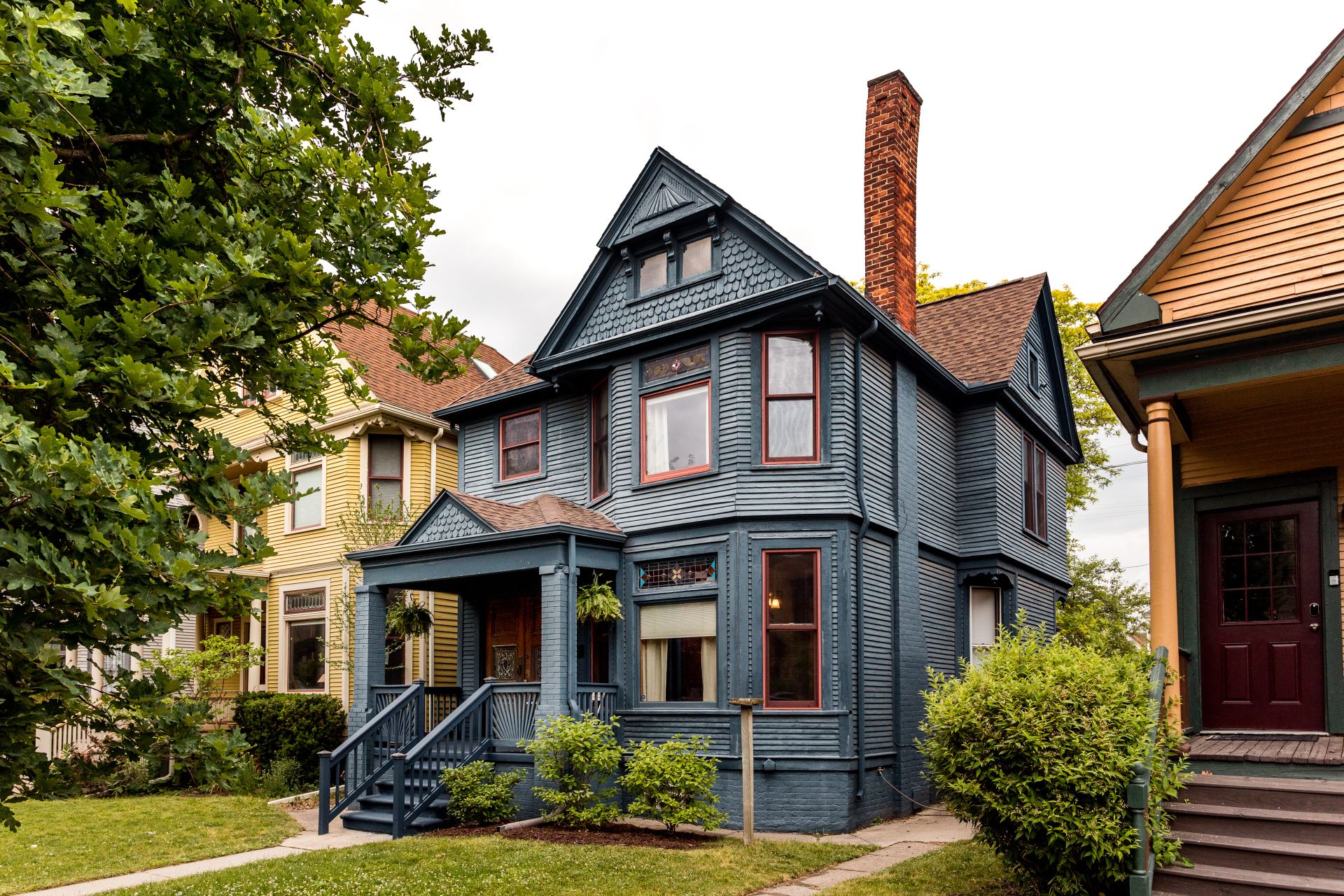 1658 Leverette Street
Sold
Corktown
$600,000
Details
4 Bedrooms
2 Baths
2,100 Square Feet
Built In 1893
Built in 1893 and located on one of the most beautiful blocks in Corktown, this meticulously maintained 2,100-square-foot, four-bedroom Victorian stunner is a rare gem. Loaded with original period details and historic character, this remarkable home features gorgeous hardwood floors and untouched trim; a grand staircase; beautiful stained glass windows; intricately carved Victorian fireplace; and the original double front door with leaded glass.
The recently updated kitchen includes tin ceilings, beautiful cabinetry and the original pantry, plus a brand-new built-in banquette around the corner. In addition to comprehensive practical updates (new HVAC; tankless water heating; updated electrical; blown-in insulation in exterior walls and attic; full-house water treatment), the owners also gave the house a full exterior paint job and added quality carpentry improvements, including custom built-in bookshelves and an impeccable walk-in closet in the primary bedroom.
An easy walk to everything this bustling, conveniently located neighborhood offers: Corktown's many bars and restaurants (Folk, Alpino, Ima, Nemo's, Mudgies, just to name a few); the new Southwest Greenway; Roosevelt Park and Ford's Michigan Central Station campus; Downtown; and the forthcoming Ralph C. Wilson Jr. Centennial Park along the Riverfront.