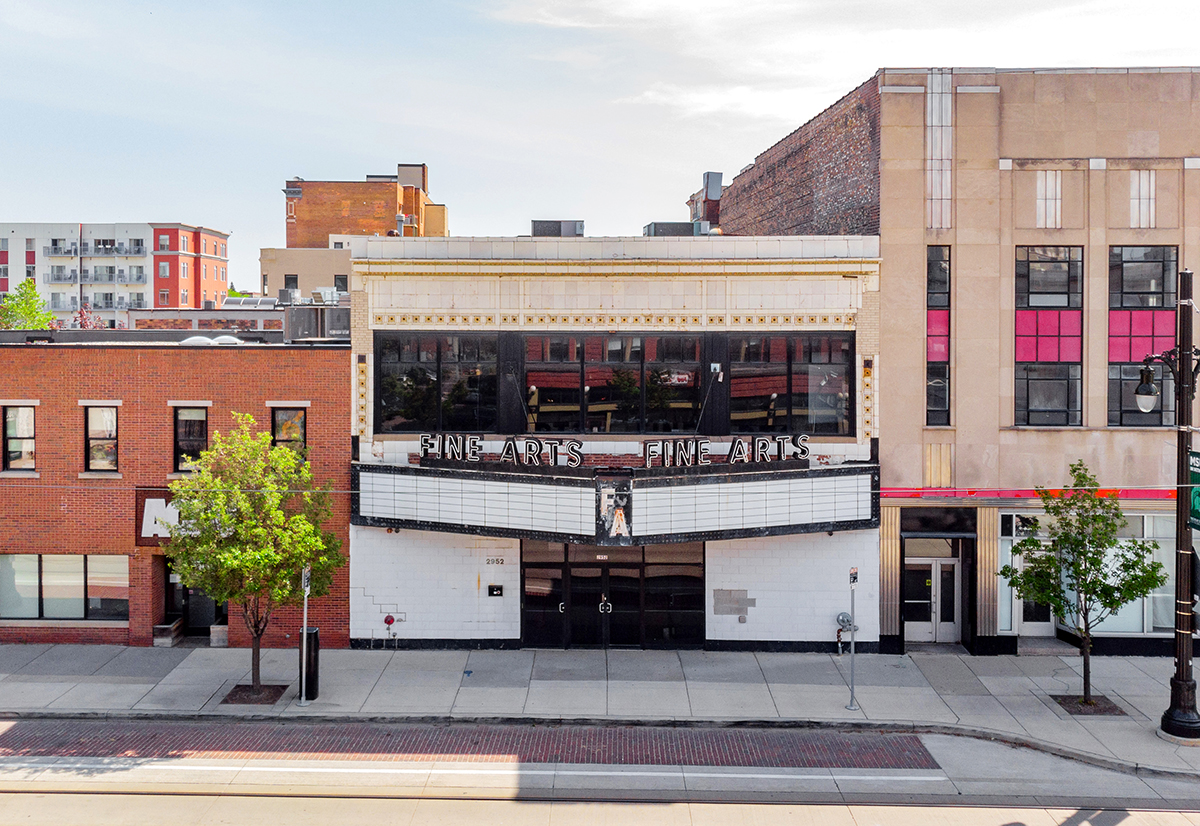 2952 Woodward Avenue
Brush Park
$30/SF NNN
9,787 Square Feet
Built In 1913
Detroit's former Fine Arts Theatre–available for lease and for sale by O'Connor Real Estate–is located in the historic
Brush Park neighborhood. Built in 1913 as "The Addison" as a first-run moviehouse up until the 1970s when the
theatre was upgraded to a more legitimate theatre to screen classic family movies. The building was designed by
Charles Howard Crane, who is responsible for some of Detroit's most iconic venues, including The Fox Theater, The
Fillmore, Olympia Stadium and the Detroit Opera House. Located on Detroit's busiest avenue, you're footsteps from
Little Caesars Arena, Downtown and Midtown. The former theatre features unique architectural elements on the
facade, including a marquee suspended over the sidewalk and stunning white terracotta facade details. The interior
offers a completely open-floor plan with 30-plus-foot ceiling heights and a lofted second-floor bar area overlooking the
venue space and Woodward Avenue. The theatre also hosted several high-profile artists in the mid-2000s during the
SuperBowl.
James Tumey
586 419 6271
jtumey@oconnordetroit.com
Vincent Mazzola
313 704 2678
vincent@oconnordetroit.com