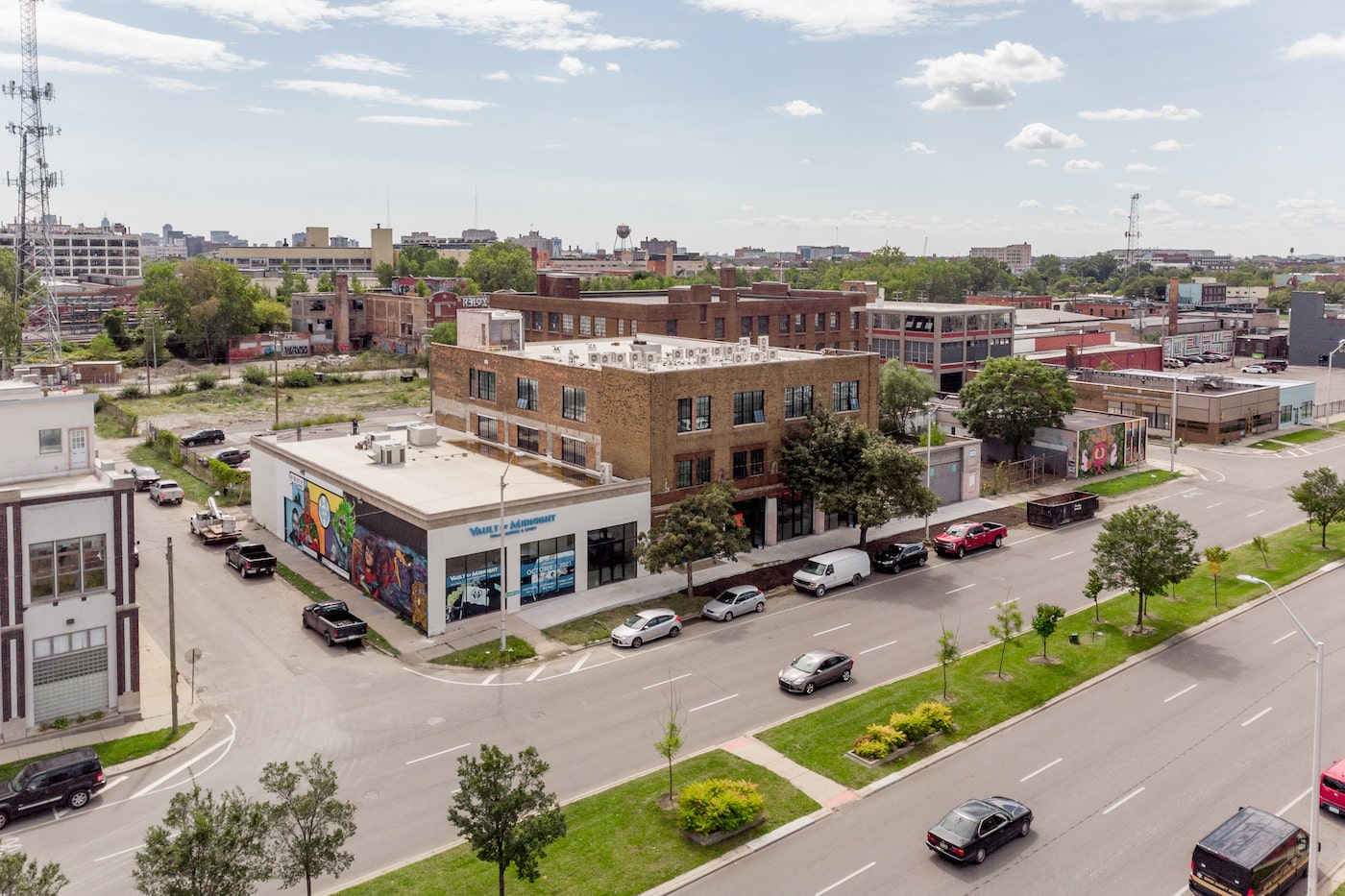 2863 East Grand Boulevard
Milwaukee Junction
$22.50/SF NNN
Details
1,500 - 7,712 Square Feet
Built In 1920 / 2020
1,500 – 14,000 SF of retail space available in Milwaukee Junction. 2863 East Grand Boulevard is 8,300 SF and offers high ceilings with martini style columns and concrete floors with 18 new residential units on the 2nd and 3rd floor. 2857 East Grand Boulevard is a single story, column free building with 18′ foot ceilings. The two buildings can be separated into smaller retail spaces or combined for a single user. The development includes an activated alley with outdoor amenity space, 90 on-site, secure parking spaces in a landscaped lot for cars, bikes, and scooters and is within blocks from the Q-Line, Woodward Avenue, and many new restaurants, coffee shops, art galleries, bars, and creative studios.
Method's development in Milwaukee Junction will truly be the anchor of this vibrant neighborhood. Surrounded by art galleries, music and photo studios, tech hubs, urban farms, restaurants, and manufacturers, this project will serve as the epicenter of the community.
The Milwaukee Junction neighborhood has a rich history of ingenuity from the advent and assembly of the Model T to the birthplace of Techno Music. This sort of imaginative and revolutionary thought fosters an environment to create and thrive. East Grand Boulevard is a fitting home to those whose pursuit continually explores the realm of creativity and innovation whether in business, engineering, music, or the arts.