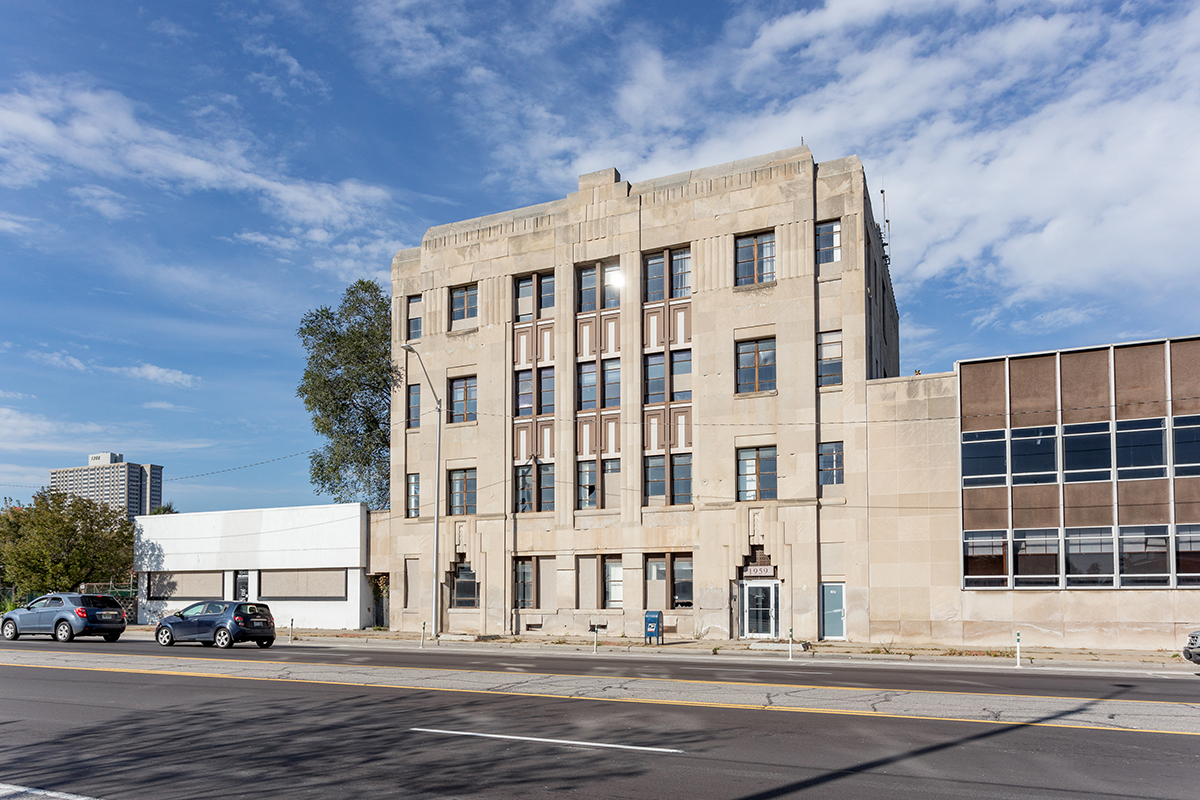 1959 East Jefferson
Rivertown
$6,800,000
106,218 Square Feet
Built In 1929
O'Connor Real Estate is pleased to offer an iconic piece of Detroit history and Art Deco masterpiece, the "Saturday Night Building." Built in 1929 by architects Smith, Hinchman and Grylls, the property was built for Detroit Saturday Night, a local newspaper published from 1907 – 1939, similar to an entertainment-based paper like "Time Out." Located along Jefferson Avenue at the entrance of the Dequindre Cut Greenway at St Aubin and just two blocks from the Detroit River featuring the prized RiverWalk, Aretha Franklin Amphitheatre, Atwater Beach and the new Corner Market Meijer. The four-story concrete building is more than 68,000 square feet and is connected by a 15,000-square-foot, two-story building to the east, and a 21,000-square-foot lot directly to the west. With 230 feet of frontage along Jefferson Avenue and Larned Street and 200 feet of frontage on St Aubin, this prime location offers 360-degree views of the water, Downtown skyline and Lafayette Park. Located within the Rivertown District, the neighborhood is one of Detroit's busier commercial districts. Uniquely situated, it's quickly becoming the hot spot for investment, entertainment, family recreation and a dynamic urban experience. Attractions along the East Riverfront include parks, pavilions, pathways and open greenspace, all connected by the RiverWalk. Addresses included in the sale are 1935, 1949, 1953, 1959, & 1967 E Jefferson.
Due to its prime location, amazing views and unique architecture, the property could demand a large, mixed-use development and support high rental and sale prices. Proposed plans could accommodate up to 78 parking spaces, including 28 interior garage spaces, and up to 70 residential units with rooftop amenities and first-floor retail.
The property is zoned B4, The B4 General Business District provides for business and commercial uses of a thoroughfare-oriented nature. In addition to these uses, other businesses, which may benefit by drawing part of their clientele from passing traffic are permitted. Additional uses, which may be successfully blended with permitted by-right uses, are conditional.
James Tumey
586 419 6271
jtumey@oconnordetroit.com
Vincent Mazzola
313 704 2678
vincent@oconnordetroit.com