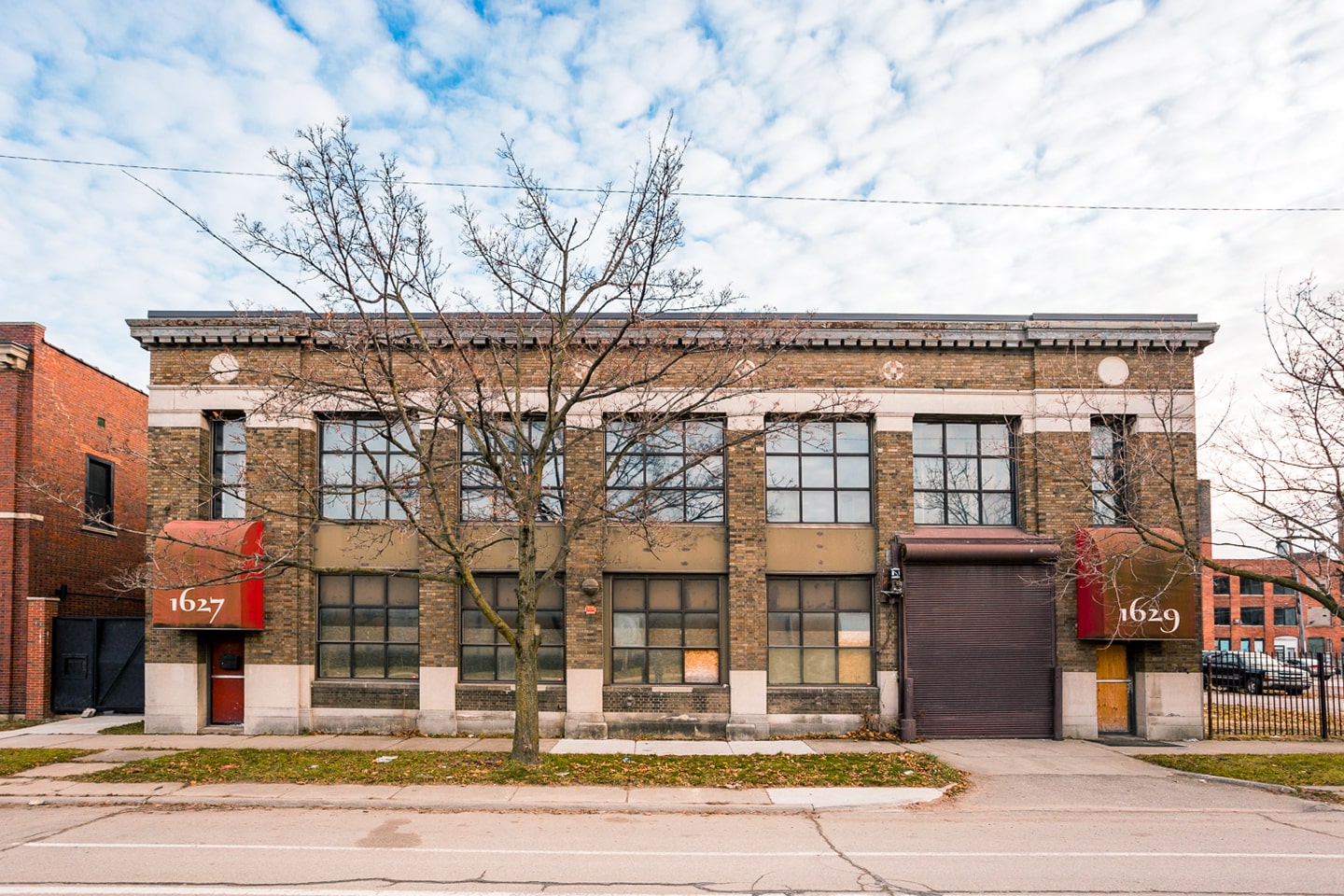 1627 West Lafayette Boulevard
Detroit
$3,850,000
22,000 Square Feet
Built In 1926
O'Connor Real Estate is pleased to offer 1627 West Lafayette Boulevard, a portfolio sale located in Corktown, Detroit. 1627 West Lafayette consists of a 19,000 SF architecturally significant all brick building, built-in 1926 which features include great soaring ceilings and expansive windows that let in nice natural light.
1551 West Lafayette Boulevard, a 16,000 SF lot with an existing 2,000 SF building for a potential parking structure location and 1626 West Fort Street, a 6,175 lot. The portfolio includes a 12-year tax freeze starting in 2018 with the OPRA tax credit includes the addition of 5 more floors. Approved special use permit allows both residential and commercial use.
Building Highlights
Opportunity Zone
Located on the same block as Bedrock's Assembly, a $39M mixed-use development
Approved site plans to build a 7 story building.
Special use permits for residential and commercial use.
12 Year OPRA Tax Credit 2018 with the OPRA tax credit (includes addition of 5 stories)
Portfolio includes
1627-1629 W Lafayette Boulevard, a 19,000 SF building
1551 West Lafayette Boulevard, a 16,000 SF lot with an existing 2,000 SF building
1626 West Lafayette Boulevard, a 6,175 lot
Vincent Mazzola
313 704 2678
vincent@oconnordetroit.com